On The Waterfront: Navigation center hearing is contentious, and Contra Costa sheriff refuses to comply with state law
Wednesday night saw irate homeowners scream over London Breed, the Mayor of San Francisco, in a contentious hearing over plans to build a navigation center on the waterfront in San Francisco's Embarcadero.
The NIMBYs (Not In My Backyard) who created the GoFundMe campaign to hire a notorious eviction lawyer to fight plans to settle this navigation center are claiming that it would bring blight to the neighborhood where families with young children live. They neglect to mention the fact that the proposed site is currently a parking lot nowhere near any other structures, let alone any housing, as evidenced by this Google Maps screencap below:
Gubamint hands off my asphalt!
A number of people shouted Breed down as she tried to address the crowd of several hundred at the hearing, which was held at the Delancey Street Foundation. "Some told her to "leave" and "go home."

"I was born and raised here, I am home," countered Breed. "If you don't want to hear me talk, then leave." (San Francisco Examiner)
As of this reading, the Coalition on Homelessness has raised over $150,000 (more than a 1/3 of their budget) in an opposing fundraising campaign. The meeting doesn't seem to have resolved anything, but there'll be a Port meeting on April 23. A couple of my friends appeared on a podcast from a homelessness working group and the Coalition on Homelessness to talk about it more in depth:
"The educator has the duty of not being neutral." —Paulo Freire
Sacramento Unified School District teachers are striking on April 11! They announced in a press release that they'll be picketing (for a day) to address the following two reasons:
Honor the Contract: SCUSD needs to keep its promises to our students by lowering class sizes and increasing services to students.

Obey the Law: SCUSD needs to stop acting unlawfully and remedy its illegal actions that hurt students.
---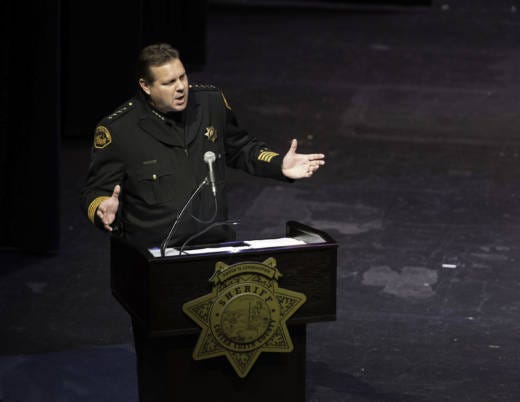 The Contra Costa Sheriff, in the East Bay, is refusing to comply with a new transparency law that would require him to release hundreds of police files involving shootings and other disciplinary cases. His reasoning is that there are "hundreds of files" and that it would take too long for his people to sanitize them for public viewing. The East Bay Times is thankfully on it.
Also, a reminder that when the Celeste Guap scandal broke, a Contra Costa sheriff deputy resigned after she named him as one of her abusers, so I'm sure it's not just the bulk of the files that Sheriff Livingston is panicking about.